MORGAN SLEEPER
Morgan plays and sings with "Made of Hemp", a Ska band out of Miami.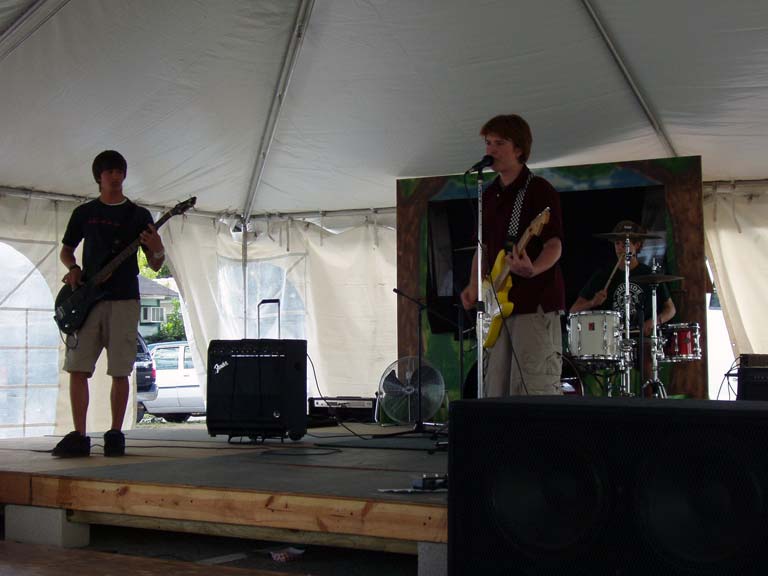 Chris: bass, Morgan: Guitar/vocals and Trent: Drum/vocals. Trent introduced me the bundled sticks that I ended up using for the Trumpet Concerto. Thanks Trent!
Dowload mp3 of "The Reef Song" by Morgan
Download MP3 of "Attack of the Mahi" by Morgan and Trent as performed by Made of Hemp.
View Made of Hemp live video - "Great Stone of Babylon" and "Attack of the Mahi" from April 2005 Miami Springs Festival.